From retro-party rock, dance-funk, sassy R&B, rowdy country to popular originals…Thrillride's got it all!
Now booking 2020! Call 503-233-4408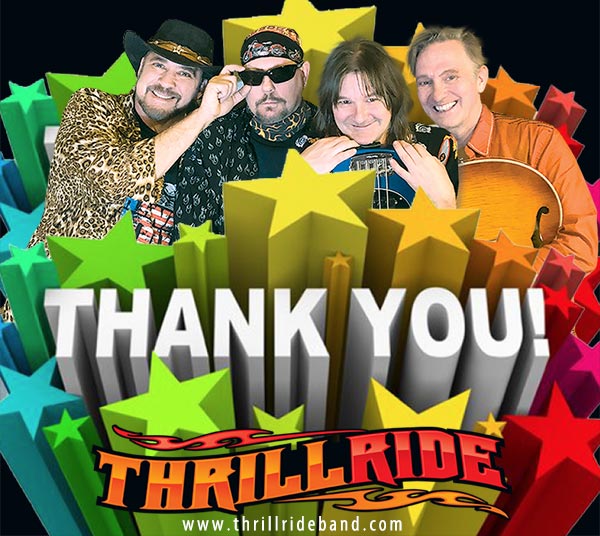 One Band Has It All
Thrillride's a very popular NW band that can effortlessly mix rock, funk, R&B, country, and even a bunch of great originals to create an awesome show! Perfect for events with wide demographic attendance, such as Fairs, Festivals, Casinos, Corporate and private Parties, Community Events, Nightclubs, Rodeos, Beer Gardens and more!
The Mix You Want

Whatever kind of show mix you want, we can do it. We even have a 'build-your-own-show' package!
CLICK HERE
Perfect for Events
Variety is the spice of life! And, because events have such a wide demographic, Thrillride is the ideal spice! We can adjust any show to cater to your specific demographic. More rock? oh my yes! More country? YeeHaa! Just let us know and you got it. 
Everything You'll Need
We can provide full sound and lights! Our system is perfect for small to mid-size shows. 
Affordable Awesomeness
You'll work directly with the band, so you'll get exactly what YOU want. And, we'll work with you to create the perfect entertainment package within your budget.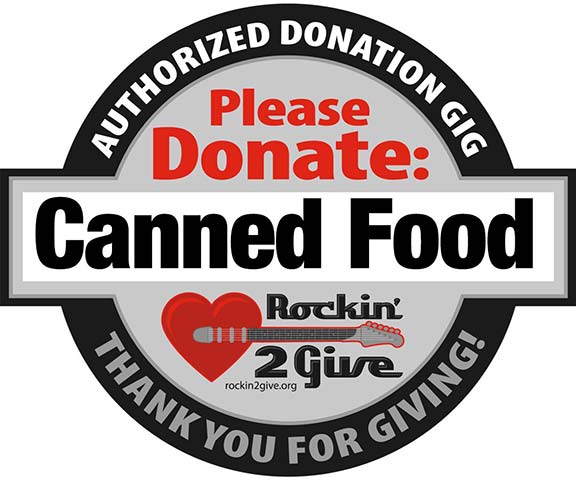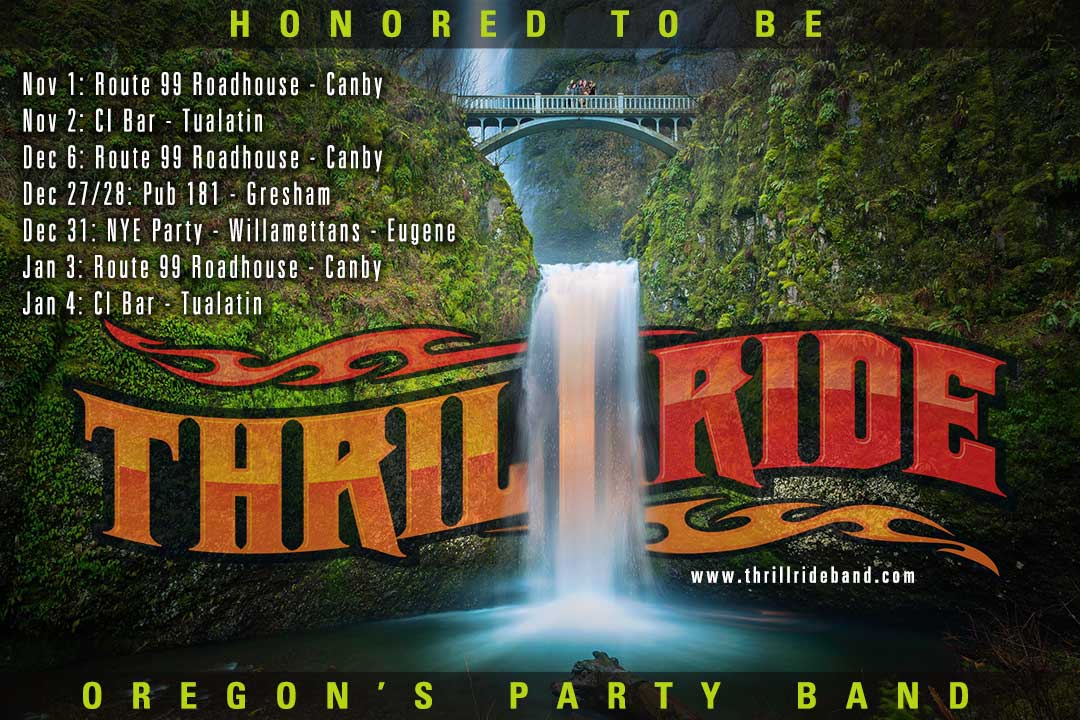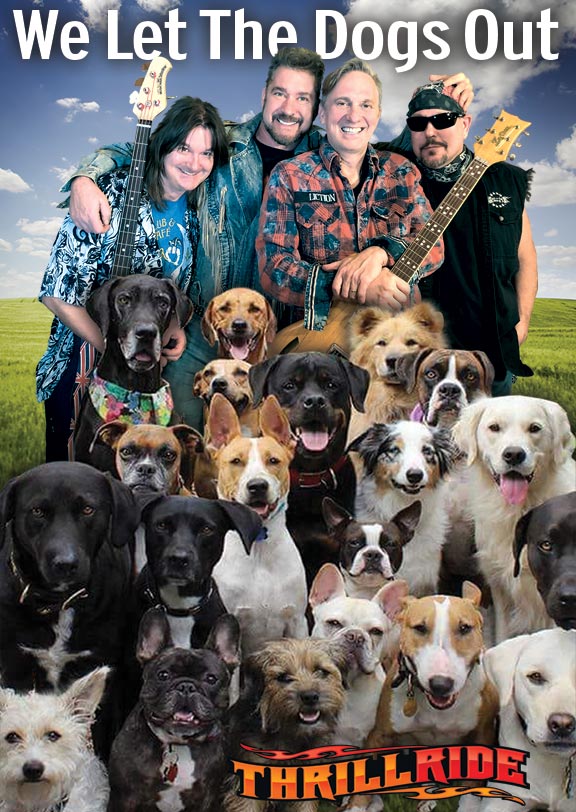 Live at Coyotes in Hillsboro!
Originals!
Hey, Check out a few of Thrillride's latest original songs:
Testimonials:
BITE OF OREGON
"Now that's a band that lays it all on the line and puts on one hellofa show!" – Bite Stage Manager
WILD HORSE CASINO
"I see all the bands that come here, and you guys are my new favorite!" – Some gal that danced all night
PORTLAND ROSE FESTIVAL
"Damn…wish I would have came here first instead of watching that national act on the other stage. Way more fun!" – Woman who came 1/2 way through show
OREGON STATE FAIR
"By far, the BEST audience response of all 10 days of the Oregon State Fair's Spirit Stage! VERY fun and entertaining show band." – Cascade Sound and Lights
WASHINGTON COUNTY FAIR
"Solid, energetic, crowd-pleasing band and show. Great song mix for the Fair. Wonderfully accommodating, too! – Leah Perkins, Fair Manager
CLATSOP COUNTY FAIR
"Variety is perfect for an eclectic crowd like ours. See you next year." – Gary Friedman – Fair Manager
CLARK COUNTY FAIR
"Truth is, I had much more fun with these guys than I did listening to most of the National acts I've seen lately." – Elizabeth G