Wanna Party? We can Do That!
From retro-party rock, funk, R&B and country, we're here for ya! All delivered with the energy and professionalism of a touring national act…for much less!

Thrillride is the perfect band for events with a wide demographic, such as fairs, festivals, corporate/private parties, and nightclubs. Together, we'll create a perfect blend of music for your specific audience. Extremely accommodating!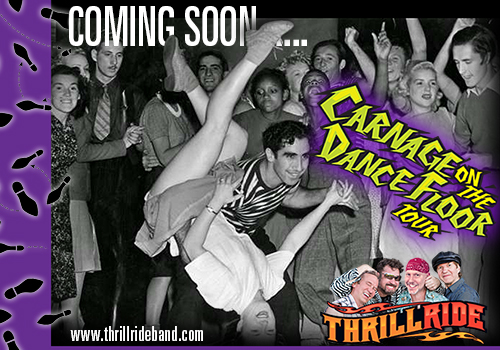 Starting late Spring, Thrillride will be kicking off our "Carnage On The Dance Floor" Tour!! This will include shows all over Oregon, a CD release party, Fan appreciation concert and more!! Info coming soon!
Fun at the Portland Rose Festival
Party at Coyotes in Hillsboro!
More videos coming soon!!